---
AREA CO-ORDINATOR
The East Sussex Area does not have a current Area Coordinator but hopefully a resolution will be found in the next few weeks but please use email below for information on the area which will be forwarded onto Sussex Downs AC who will handle you enquiry.
email: eastsussex@mx5oc.co.uk
East Sussex is a county in the South East of England bordered by the counties of Kent to the north and east, Surrey to the north west and West Sussex to the west, and to the south by the English Channel.
With our beautiful countryside and rolling hills from the heart of East Sussex right down to the coast, where else could be better for our MX5s.
We arrange several events throughout the year and try to cater for interests that all can enjoy. Existing members and new members are always welcome to join us. 
If you are new members and have just joined why not email us as above so that we can add you onto our emailing lists direct for various events and meets.
PLEASE NOTE THAT SOME EVENTS ARE NOW BEING CANCELLED.  IF YOU HAVE BOOKED TO ATTEND AN EVENT, PLEASE CHECK FOR UPDATES – KEEP SAFE EVERYONE
---
REGULAR MEETS
We meet every other month at The Squirrel Inn, North Trade Road, Battle, East Sussex, TN33 9LJ.  This is a freehouse with a lovely welcoming atmosphere.  Good choice of menu and an excellent carvery. SORRY BUT CANCELLED UNTIL FURTHER NOTICE
We have to let The Squirrel know about ten days before our lunch how many members are attending so if you would like us to put you on to our Squirrel lunch emailing list please let us know so that we can send invitations out about two weeks beforehand.  Best not to just turn up on the day as a space cannot be guaranteed.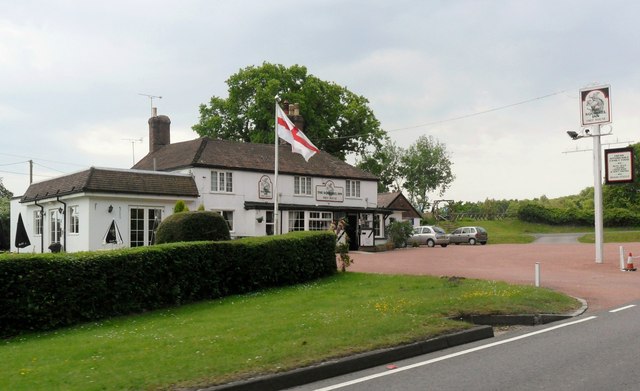 Join us for an evening at The Barley Mow, Lewes Road, Selmeston, Polegate BN26 6UE.  We will be meeting on the last Friday of each month throughout  the year (no meet in December). We meet at  The Barley Mow around 7.30pm.  Lovely friendly atmosphere and really great food.  Check out the website for full menu https://www.thebmpub.com/.
Any other food can be ordered at table.  If you wish to join us please let us know so that we can arrange tables.  Or why not just pop in for a drink and say hello.  We would love to see you.  SORRY BUT CANCELLED UNTIL FURTHER NOTICE
---
PAST EVENTS
Thank you everyone for your support over the last year and to round off 2019 nicely was our Christmas lunch at The Barley Mow. East Sussex well into the festive spirit here. Looking forward to seeing you all again in the New Year
0 comments
---
DIARY